PARENT INVOLVEMENT
A major component of our program is the participation of the parents in the children's education. During the year, you will have the opportunity to be actively involved with your child's education.
Parent and Child Together (P.A.C.T.) Time - This is a time when you or another adult (grandparent, aunt, uncle, or friend of the family) may come to the classroom to work with your child. P.A.C.T. Times are not the same throughout grade levels and the teachers schedule their times differently. You will be notified when your child's class has a scheduled P.A.C.T. Time. Please make every effort to come and be a part of this valuable experience with your child.
Parent meetings and workshops are held throughout the school year. Notices will be sent prior to each event.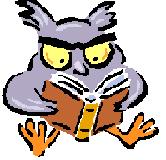 Reading Resource: Growing Readers


Georgia SHAPE is an exciting initiative to improve Georgia's future, beginning with our state's most vital and important asset: our young people. We know all children can benefit from knowledge of their current health-related fitness levels, along with a capacity to develop and implement strategies for personal improvement.


PARENTS RIGHT TO KNOW
At Cook County Schools, we are very proud of our teachers and feel they are ready for the coming school year and are pre- pared to give your child a high-quality education. Our Title I schools, are required to meet federal regulations under the Elementary and Secondary Education Act of 1965 (ESEA), as amended by the No Child Left Behind Act of 2001 (NCLB) relat- ed to teacher qualifications. In compliance with the requirements of the ESEA/NCLB, you have the right to request informa- tion about your child's teachers' training and credentials. The following information may be requested:
• Whether the teacher met the Georgia Professional Standards Commission requirements for certification for the grade level and subject area in which the teacher provides instruction;
• Whether the teacher is teaching under an emergency or other provisional status through which Georgia qualifications or cer- tification criteria have been waived;
• What undergraduate or graduate degrees the teacher holds, including graduate certificates and additional degrees, and major(s) or area(s) of concentration; and
• Whether your child is provided services by paraprofessionals, and if so, their qualifications.
Please rest assured that our staff is committed to helping your child reach his or her maximum academic potential throughout their school career. That commitment includes making sure that all of our teachers and paraprofessionals are highly skilled and delivering quality instruction to your child.
If you wish to request information concerning your child's teachers' qualifications, please contact your child's principal, by phone or by email.
WHO DO I CONTACT ABOUT MY CHILD'S EDUCATION?
Begin with your child's teacher(s). Discuss your child's performance. Be actively involved with your child's school. If you need additional information after talking with a teacher, the school principal or assistant principal will help you. If you need information about system programs or have additional questions after talking with the school principal, contact the Central Office. Qualified individuals are available to answer your questions. Contact your board members to discuss policies. All meetings are open to the public.
CODE OF CONDUCT
The Georgia Department of Education defines a Code of Conduct as: Codes of conduct specify behavior that is accepted or prohibited in the school as well as in any setting that is related to the school. Codes of conduct generally state behavior expected to be demonstrated by the student. Local Codes of Conduct also contain information such as the Wellness Plan, Attendance Policy, Promotion Policy, Individual School Discipline Plans, Dress Codes and Internet Information. Parents should review the Code of Conduct and sign any required pages. Each individual school will provide students with a handbook/folder. These documents contain information that parents should review and discuss with their child.