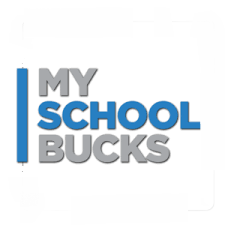 You can use MySchoolBucks to pay for things such as:
• Art Supply Fees • Club Dues • Extended Day • Field Trips • Prom Tickets • Yearbooks • Technology Fee • Theater Wing Production Tickets • T-Shirts • Uniforms
If you have any questions, contact MySchoolBucks directly: support@myschoolbucks.com (855) 832-5226
Visit myschoolbucks.com and click Help
Cook County Schools is excited to offer MySchoolBucks® School Store! This online payment service provides an easy way to pay for items such as Art Supply Fees, Athletic Uniforms, Band Uniforms, Club Dues, Extended Day, Field Trips, Prom Tickets, Theater Wing Production Tickets, T-Shirts, Yearbooks, and so much more using your credit/debit card or electronic check. MySchoolBucks provides:
• Convenience - Available 24/7 on the web.
• Efficiency – Make purchases for all your students, even if they attend different schools within the district. Eliminate the need for your students to take money to school.
• Flexibility - Make payments using credit/debit cards and electronic checks.
• Security – MySchoolBucks adheres to the highest security standards.
Enrollment is easy!
If you are already using MySchoolBucks to pay for school meals, your account is already set-up and ready to go! Just log in and click on School Store.
If you don't have an account follow the steps below:
1. Go to www.MySchoolBucks.com and register for a free account.
2. Add your students using their school name and student ID.
3. Make purchases with your credit/debit card or electronic check.
A program fee may apply. You will have the opportunity to review any fees and cancel if you choose, before you are charged.